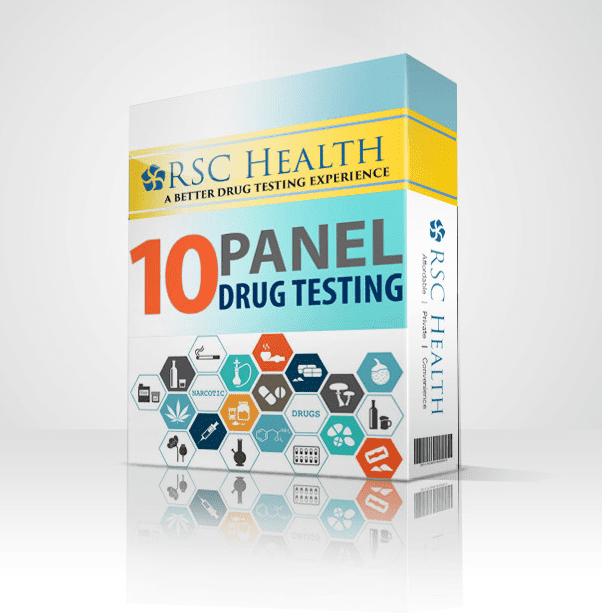 Rapid 10 Panel Drug Test (urine) results same day or next!
Rapid 10 Panel Drug Test (urine)
The 10 Panel Urine Drug Test looks for common drugs of abuse in a urine sample.  Urine testing can typically detect drug use going back several days but the detection period will vary depending on a number of factors such as a person's metabolism, how much they have taken and whether they have been taking it for a sustained period.  If anything is detected on the initial screen, confirmatory testing will be performed at no additional cost. 
The 10 Panel Urine drug test looks for:
Amphetamines (including Methamphetamine)
Barbiturates
Benzodiazepines
Cannabinoids (Marijuana)
Cocaine
Methadone
Opiates (Codeine & Morphine)
Phencyclidine
Propoxyphene
Adulterants (specimen validity testing).
Turnaround time is typically same day. Additional time may be needed for confirmation of positive testing.
At this time, RSC Health does not offer DOT (Department of Transportation) certified testing.