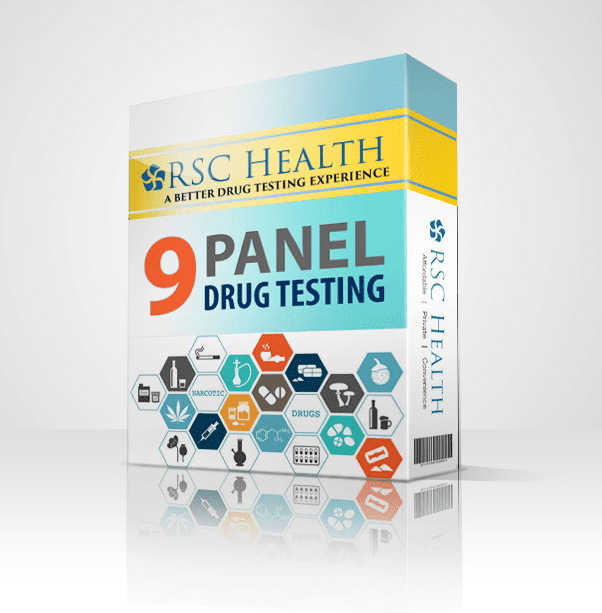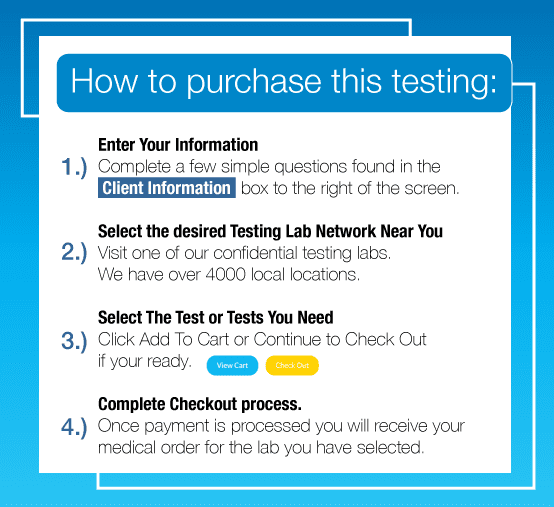 Rapid 9 Panel Drug Test (urine)
Rapid 9 Panel Drug Test
The 9 Panel Urine Drug Test looks for common drugs of abuse in a urine sample.  Urine testing can typically detect drug use going back several days but the detection period will vary depending on a number of factors such as a person's metabolism, how much they have taken and whether they have been taking it for a sustained period.  If anything is detected on the initial screen, confirmatory testing will be performed at no additional cost. 
The 9 Panel Urine drug test looks for:
Amphetamines (including Methamphetamine)
Barbiturates
Benzodiazepines
Cannabinoids (Marijuana)
Cocaine
Methadone
Opiates (Codeine & Morphine)
Phencyclidine
Propoxyphene
Adulterants (specimen validity testing)
Turnaround time is typically 1 business days. Additional time may be needed for confirmation testing.
At this time, RSC Health does not offer DOT (Department of Transportation) certified testing.
Note: Result turn around times are an estimate and are not guaranteed. Our reference lab may need additional time due to weather, holidays, confirmation/repeat testing, or equipment maintenance.
Requirements:
Please note that not all lab locations are able to perform the collections for urine drug testing.  When placing a testing order online you will only be able to select from lab locations which are able to perform this type of testing.
This test is intended to screen for drugs of abuse and is not appropriate for pain management or therapeutic monitoring.  Customers who require pain management testing should consult their prescribing physician.
How to purchase this testing
Enter you or your employees information above "Client Informatiom"
Select the desired Testing Lab Network Near You click below to find a desired location - Quest Diagnostics or Labcorp
Click Add To Cart to Continue to check if your ready. 
Complete Checkout process.  Once payment is processed you will receive your medical order for the lab you have selected. Print out your lab order and proceed to the lab during lab testing hours.
Please be aware that result times are estimated, not guaranteed. Additional time may be needed due to holidays, inclement weather, equipment maintenance, or confirmation/ repeat testing.
*RESUlTS ARE EMAILED TO THE EMAIL ADDRESS PROVIDE IN THIS ORDER PROCESS