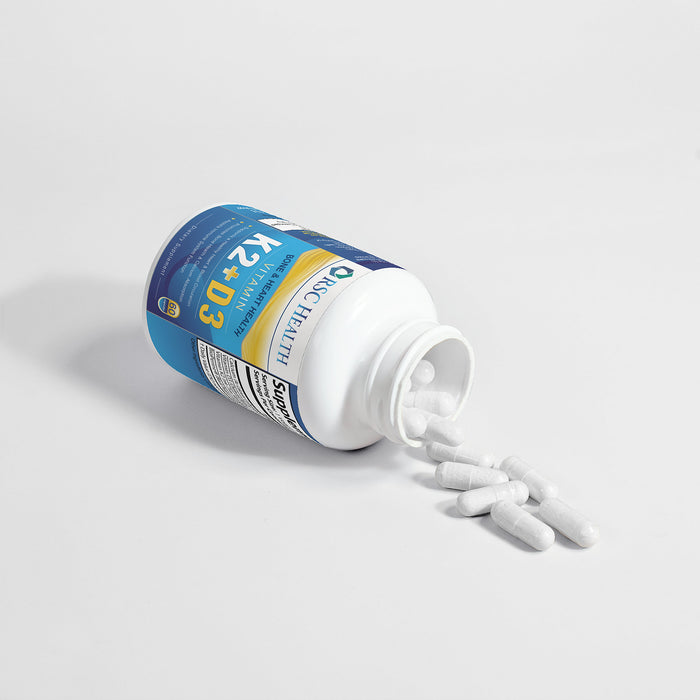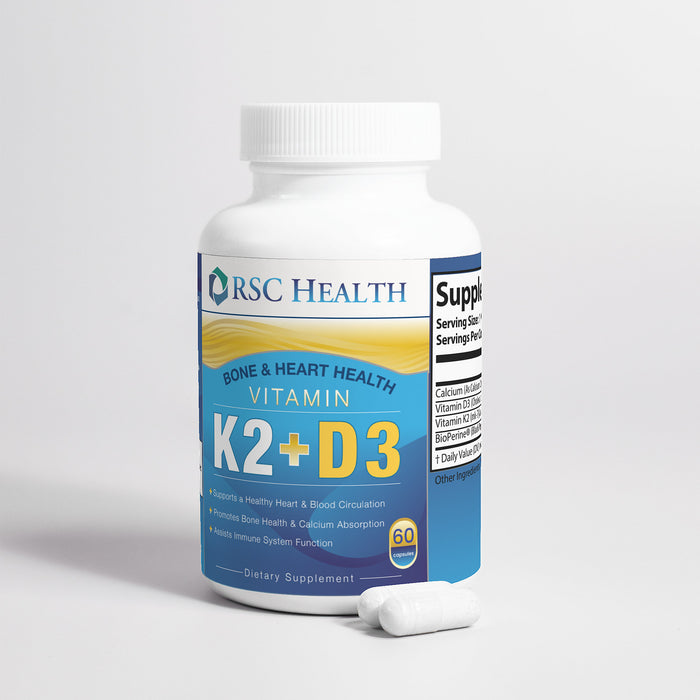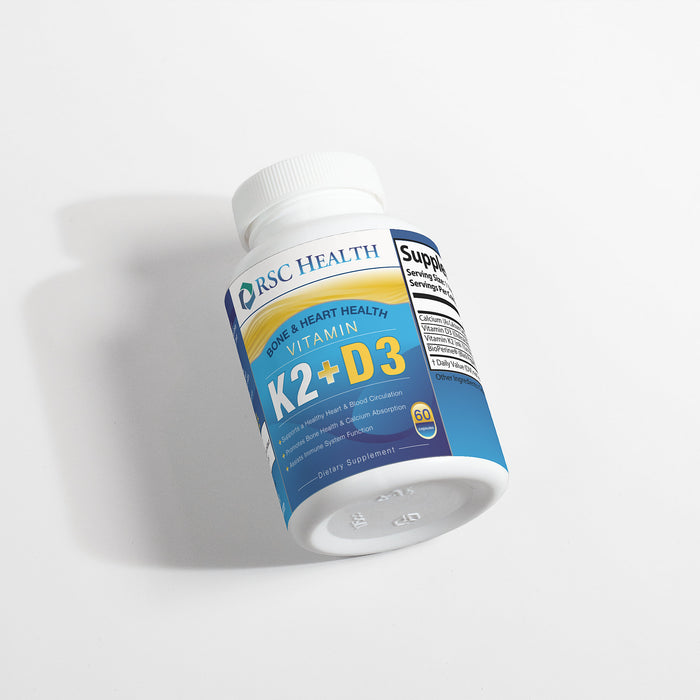 RSC Health Bone & Heart Support - Fortified Vitamin D3 & K2 Blend
Discover the RSC Health Bone & Heart Support, featuring a potent combination of essential vitamins D3 and K2 tailored to enhance your overall well-being. Our innovative formula works in harmony to strengthen bones, foster cardiovascular health, and reinforce immune system functionality. Reap the rewards of nature's most essential nutrients in a single, user-friendly supplement.
Harness the benefits of vitamins D3 and K2 to improve bone density, heart health, and immune performance in a single, expertly designed supplement.
Cutting-edge blend of Vitamin D3 and K2 for optimal results
Fosters robust bones and preserves bone density
Bolsters cardiovascular health and arterial suppleness
Amplifies immune function and general wellness
Crafted with premium, non-GMO components
Simple-to-swallow, gluten-free plant-based capsules
Ideal for individuals of all ages and genders
Produced in a GMP-certified facility for quality assurance
Free Shipping
Suggested Use: Take one (1) capsule twice a day as a dietary supplement. For best results, take 20-30 min before a meal or as directed by your healthcare professional.
Caution: Do not exceed recommended dose. Pregnant or nursing mothers, children under the age of 18, and individuals with a known medical condition should consult a physician before using this or any dietary supplement.
Warning: Keep out of reach of children. Do not use if the safety seal is damaged or missing. Store in a cool, dry place.
The Food and Drug Administration has not evaluated these statements. This product is not intended to diagnose, treat, cure or prevent any disease.